Woman left homeless after her house is robbed
Hang on for a minute...we're trying to find some more stories you might like.
A woman was left homeless after thieves stole her mobile home. The mobile home was secured in a locked yard, but the perpetrators were able to enter the yard and load the 40 foot caravan onto a flat trailer and leave without being noticed.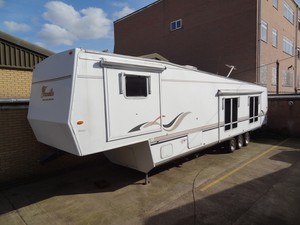 Unfortunately, the woman's insurance does not cover the crime, so she has lost over 30,000 euros and is currently without a home. The police are urging people to come forward if they have information about the crime. The police stated that "this is a very high value and emotive crime as victim is now homeless and clearly distraught," and they are trying their best in order to aid the victim during this time.