Britney Spears' Fans Supports Her Legal Battle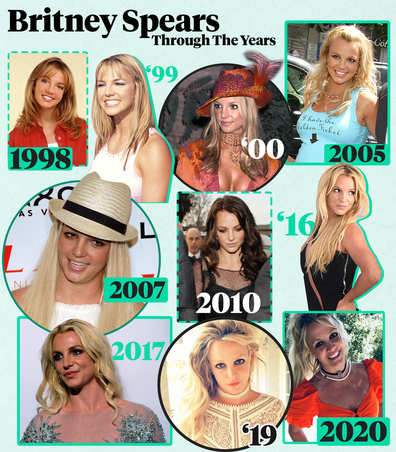 Imprisonment, enslavement, internal IUD, drug feeding—these are all things the famous pop star, Britney Spears, claimed her father has done to her over the past 13 years.
Since her big break in the late 90s, she was always spotted in the media and SNS whenever there was a good time and a bad time.  With the release of her debut album, "…Baby One More Time" in early 1999, Britney became an international success, selling 13 million copies of "Baby" and 9 million of her 2nd album, "Oops!…I Did It Again," released in 2000. It seemed like everything was going well with her as a talented singer in the world; however, it is not hard to believe she would have gotten into big trouble since she was always chased by the paparazzi. Incidents include when the pop star was spotted driving her car with her infant son in her lap, and the infamous incident where the singer shaved her head and attacked a paparazzi photographer's car. Before the conservatorship was put in place, Britney took several trips to rehab and was hospitalized under psychiatric hold twice; however, it resulted in the loss of custody of her children to her ex-husband, Kevin Federline.
On June 23, Britney launched a counterattack against her father: speaking in open court of what she's been through under her father's control. She stated angrily: "I just want my life back and it's been 13 years and it's enough." When she was supervised by her father, she lost herself "crying every day." She described that under her father's conservatorship, she had little freedom and was forced to live an unfair life with the loss of basic human rights. Britney Spears said that after she refused to perform in Las Vegas, her therapist stopped prescribing conventional drugs and switched to lithium, a powerful drug that can cause mental disorders if taken for a long time. 
 This 20 minute-long conversation in court was completely open to the public, which means that anyone can find this information online, such as the full transcript written by CNN. This launched the "Free Britney Movement" which saw endless support from Spears' fans. 446,000 posts are tied to the "Free Britney" tag on Twitter, and many people took to the streets to support Britney with signs and wearing the color pink.
One popular fan account on a Twitter is called "RespectBritneyS." She is also one of the members of the FREEBRITNEY movement with an account of more than 30,000 followers. She is relatively well known to the fan base. In addition to her own opinions and videos and photos of Britney, she will repost content, including some other people's remarks about Britney, and news content, such as ​​"She is ecstatic and beyond grateful for all the help she is receiving right now. She likes the court developments so far." The fan account source adds,. "She is very hopeful that her new lawyer will be able to end the conservatorship.[Britney's] own lawyer has called her a high-functioning conservatee, which conservatorship experts have noted is an oxymoron in the conservatorship system. If you're high-functioning, how are you a conservatee?" She will also comment on Twitter posts that make bad comments about Britney. In combination with the above, she is a very loyal fan and supports Britney very strongly.
Many popular social media accounts have embodied the FREEBRITNEY movement, changing avatars and content to support Spears and using the tag #FreeBritney. It is not just loyal fans of Spears, but those who believe she was treated unjustly.
For many of her fans, Britney Spears has had a profound impact on their childhood and life. Journalist Alim Kheraj stated that when he was struggling with his mental health, the Britney Spears fanbase helped him rebuild his life. "We bonded for hours over our shared love of Spears. It was probably the first time that I had ever met anyone who cared about her in the same way that I did," Kheraj said (in an interview with X article by X)."
​​Britney's army of fans has expressed their support and concern through different ways and they have maximized the use of social media as a platform to spread awareness. They also protested on the streets as their way to demand for Britney's freedom.  Britney's fans are not only pushing for her conservatorship abuse to end but they are also fighting for the other people who are in the same situation as her. Britney Spears supporters together with other legal advocates believe that the decisions and actions of Jamie Spears are unnecessary and harmful towards his daughter. However, some people in the social media have expressed their thoughts that the conservatorship happened because of her poor decisions and unstable thoughts.